Wandering mods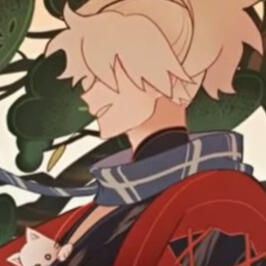 M - beta reader
There is this gentle, wandering young swordsman from Inazuma, who I think is chill with everything. Then I find out he is still holding onto the inactive vision of his deceased friend (sad howl)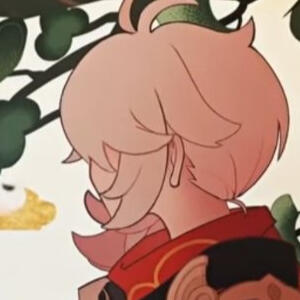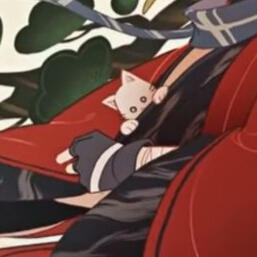 Aen - intern
Im meow of a pawrtist but tomokazu meowkes me feline things sobs. adopted internya mod
Schedule
APPLICATIONS
September 1st - September 26th

APPLICATION RESULTS
October 1st

IDEA SUBMISSION
October 14th

1ST CHECK IN
November 4th

2ND CHECK IN
December 2nd

3RD CHECK IN
January 15th

FINAL SUBMISSION
February

PRE-ORDER DATE
April 23rd

PRE-ORDER END
May 30th

PRODUCTION
June & July

SHIPPING
August
GENERAL GUIDELINES
The project will be completely safe for work. We will allow hinted shipping, but will focus more on the relationship than the romance between Kazuha and Tomo.
All applicants should at least be 16 years of age when applying.

Portfolio content should be SFW.

Please check that the viewing permission is set to public for portfolio links. Access will be asked once, but if not given before the end of the application period, the application will be voided.

ARTISTS
You are free to draw either Kazuha or Tomo by themselves or together. We would love cat representation but it is not required.

Portfolio should have a minimum of 5 complete fully rendered pieces.
If you want to draw merch, please include at least 1 chibi artwork or merch sample.

We will be asking for 1 sample to represent the style and art you think best showcase your current artstyle.

There will be a field for an optional Kazuha or Tomo piece, but a genshin piece is also welcome.

You can apply as multiple positions if you prefer, being picked to draw both page art and merch is possible.

WRITERS
Writers will be required to have 3 samples and a portfolio (Can be a link to AO3).
Sample length should be no more than 1-2k words.
One-shots are preferred, but excerpt of longer fics are accepted too. Please link to the whole fic in case of an excerpt.

We are looking for short writings between 100-300 words in the character's POV (not 3rd person) and will have 3 categories.
- Short letters
- Poems
- Travel log entries

Having a letter or poem in your portfolio is not required, but recommened.

Example of travel log entry
Kazuha's POV

I travelled with my friend around [location here] today. We saw xx and yy.. the electro areas are getting stronger as we get closer to [location here].

Many things have happened lately and I can tell that everyone in Inazuma is feeling more anxious.
Something weird happened and the wind told me something was going to happen soon.
He said: [dialogue quote here] which I replied [reply here]. I can't believe he would do something so ridiculous, but I wasn't sure how to stop him either.

Later we met [mobs here] and we fought them, but there were more than I expected. It was quite chaotic but we managed to find a place to stay for the night.
What is the theme of the book?
This zine's theme will be friendship, cats and kindred spirits.
We will also allow angst and comfort if anyone wants to explore this part of tomokazu's relationship.

Will this project be safe for work and will it contain explicit shipping?
The project will be completely safe for work. We will allow hinted shipping, but will focus more on the relationship than the romance.

Will the book include alternative universes?
This book will focus on canon or canon-divergent content.
If you are interested in alternative universe Kazuha content please visit KazuhaAuZine.

Do I have to draw Kazuha and Tomo or can I draw just draw one of them?
We welcome any artwork of Kazuha or Tomo together or as solo pieces. Cat representation is also very welcome.

Will the book include other characters?
We will allow a very small amount of other characters, but they should have a close relation to Kazuha or Tomo. For example Beidou or Baal.

Will this project be for-profit or for-charity
This project is for-profit. All profit will first go toward covering production and shipping, and any leftover funds will be split among contributors based on workload.

Will the book be physical or digital?
The book will be physical and digital.

What is the age requirement to apply?
All applicants have to be 16 or above when applying.

How will contributors be compensated?
All profit will go toward covering production first, which include a free compensation copy of the book + shipping to contributors. Should our profit allow we will provide all contributors with a full bundle + free shipping for free.

How will compensation be for minors?
Contributors below 18 will need explicit permission by their guardian to receive any monetary compensation, but are also welcome to opt out. Further details will be discussed with each contributor.
© Untitled. All rights reserved.